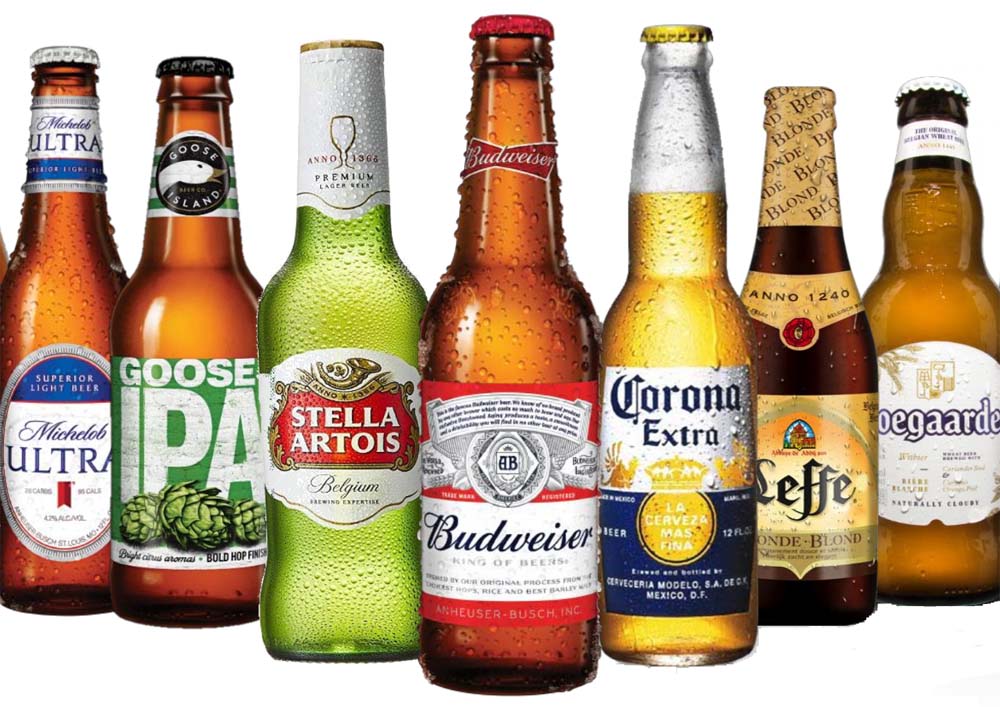 Long before the current Dylan Mulvaney controversy Bud Light has recently found itself in, I've been boycotting all Anheuser-Busch products including Bud Light, which is essentially "beer-flavored" water.
In fact, I could really care less about the fact that Bud Light partnered with Dylan Mulvaney, a transgender influencer and activist. I boycott Anheuser-Busch products because they are a huge bully in their business practices as well as their buying frenzy of craft breweries over the years. I was especially disappointed when our local Four Peaks Brewery sold out to the beer giant in 2015.
I'd also like to point out that while Anheuser-Busch's flagship "Budweiser products" are synonymous with American culture, the company is in fact not an American company anymore but based in Leuven, Belgium after InBev acquired Anheuser-Busch in 2008.
From Wikipedia: "Anheuser-Busch InBev SA/NV, commonly known as AB InBev, is a Belgian multinational drink and brewing company based in Leuven, Belgium. AB InBev has a global functional management office in New York City, and regional headquarters in São Paulo, London, St. Louis, Mexico City, Bremen, Johannesburg, and others. It has approximately 630 beer brands in 150 countries."
While I don't drink beer that often, when I do enjoy a cold one, I always try to avoid contributing to the large beer manufactures such as Anheuser-Busch, Molson Coors, Heineken and others. And I really hate it when one of the large beer companies buys a craft brewery and ruins it.
While I won't get into all the controversies Anheuser-Busch InBev has found themselves in over the years, including buying beer distributors and preventing them from selling the beers of its competitors (i.e. craft beers), I did want to put together a simple list of ALL Anheuser-Busch products, if for nothing else being something I can reference when contemplating my next beer.
With no further ado, I give you a concise, although not complete, list of Anheuser-Busch Brands. And while many international brands are not listed here, this list includes the majority of products one might find in North America.
Beer Brands
Budweiser (including all related "Budweiser" products)
Bud Light (including all related "Bud Light " products)
Michelob (including all related "Michelob" products)
LandShark Lager
Rolling Rock
Shock Top
Busch
Natural
Natural Light
Stella Artois
Johnny Appleseed
Bass Pale Ale
Beck's
Hoegaarden
Löwenbräu
Presidente
Ziegenbock
Malt Liquor Brands
Acquired Craft Breweries
Goose Island Brewery – Founded in 1988 as a brewpub in Chicago and acquired in 2011, the Chicago brewery continues to produce and sell small batch beers while national offerings are made in bulk at various Anheuser-Busch facilities.
Blue Point Brewing Company – Founded in 1998 in Patchogue, New York and acquired in 2014, the brewery continues to operate in its Patchogue, New York, location.
10 Barrel Brewing – Brewpubs located in Bend, Oregon, and Boise, Idaho and acquired in November 2014.
Elysian Brewing Company – Founded in 1995 in Seattle, Washington and acquired in January 2015.
Golden Road Brewing – Founded in Los Angeles and acquired in September 2015.
Four Peaks Brewery – Founded in 1996 in my very own state of Arizona. They were unfortunately acquired in December 2015. This one upset me as it was a great local brewery/eatery.
Breckenridge Brewery – Several days after acquiring Four Peaks, InBev announced the purchase of Breckenridge, with brewpubs based in Colorado. This also USED to be one of my favorite craft beers.
Devils Backbone Brewing Company – Brewpub founded in 2008 in Roseland, Virginia and acquired in April 2016.
Karbach Brewing Company – Founded in 2011 in Houston, Texas and acquired in November 2016.
Wicked Weed Brewing – Brewpub founded in 2012 and acquired in May 2017.
Craft Brew Alliance
As of January 2013, Anheuser-Busch InBev had 32.2% ownership in the Craft Brew Alliance, a beer brewing company composed of several beer and cider brands. However, as of November 2019, they own ALL of Craft Brew Alliance which comprises the brands listed below.
Redhook Ale Brewery – Founded in 1981 in Seattle, Washington.
Widmer Brothers Brewery – Founded in 1984 in Portland, Oregon.
Kona Brewing Company – Founded in 1994 in Kona, Hawaii.
Omission Beer – Developed internally in 2012 in Portland, Oregon.
Square Mile Cider – Launched in 2013.
Appalachian Mountain Brewery – Founded in 2013.
Cisco Brewers – Established as a winery in 1981 and started brewing beer in 1995 and distilled spirits in 2000.
Wynwood Brewing – Founded in 2013.
Keep in mind that is not a complete list of all of the brands and products AB InBev has under their control but it does include the vast majority of products one might come across in North America. I will very likely update this post often as I become aware of additional brands and/or products under the beer giant's control.
To see an extensive list of all AB InBev brands and products, visit the AB InBev brands Wikipedia page.