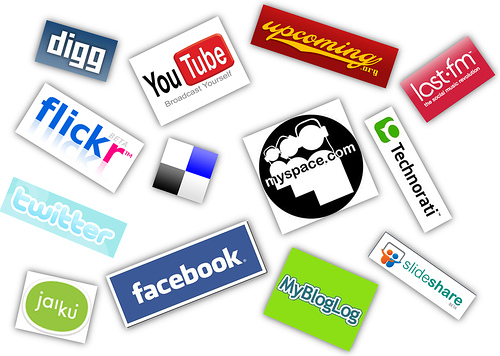 This post is more of an experiment than anything else. I was conducting keyword research for a client in relation to my search marketing business and I was very intrigued when the Google AdWords Keyword Tool showed a decent amount of searches for "what is social media" and yet scored it as low competition. So, I thought I'd quickly define social media here and see if I can get this post to rank. If it does so, especially being that this is my personal blog, then the Google Keyword Tool's competition scoring will seem accurate to me.
So with that said, here is the Wikipedia definition for Social Media.
Social media are media for social interaction, using highly accessible and scalable communication techniques. Social media is the use of web-based and mobile technologies to turn communication into interactive dialogue. Andreas Kaplan and Michael Haenlein also define social media as "a group of Internet-based applications that build on the ideological and technological foundations of Web 2.0, which allows the creation and exchange of user-generated content."[1] Businesses also refer to social media as consumer-generated media (CGM). A common thread running through all definitions of social media is a blending of technology and social interaction for the co-creation of value.
There you have it. And to provide a bit more info as to what are the top ten social media sites (according to Alexa data), check out the graphic below.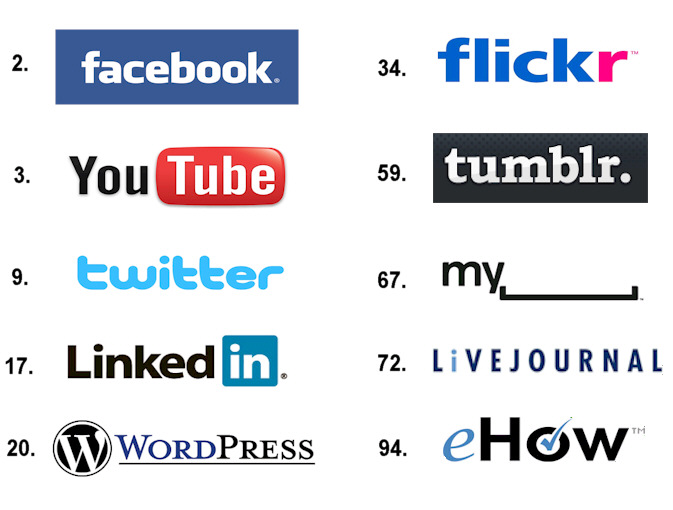 That's all I have. Oh, I almost forgot –  if you are reading this and are in need of any social media marketing services, check out my business site for more info.