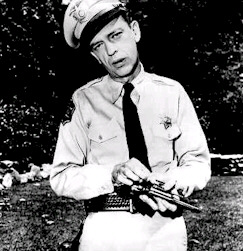 The astonishingly restrictive ways of homeowners associations (HOAs) came under scrutiny this month when a Sussex Square, Virginia, HOA demanded that a 90-year-old World War II vet remove an unapproved flag pole from his front yard. After receiving support from members of Congress, and even the Obama administration, Medal of Honor recipient Van T. Barfoot, who once singlehandedly took on three Nazi tanks, triumphed in his quest to fly Old Glory. Other homeowners haven't been as lucky in their battles against their own HOAs' "fascist" rules.
Republished from The Week, here are seven of the most controversial commandments:
1. Do Not Plant Too Many Roses
A Rancho Santa Fe, California, homeowners' association targeted Jeffery DeMarco for exceeding the prescribed number of rose bushes allowed on his four-acre property. When DeMarco balked, the HOA levied monthly fines, threatened foreclosure, and ultimately defeated DeMarco in court. After a judge ruled that the willful rose enthusiast had violated the community's architecture design rules, DeMarco was forced to pay the HOA's $70,000 legal bill — and lost his home to the bank.
2. Do Not Use "Inconsistent" Shingles — Even After a Plane Destroys Your House
After a plane crashed into the Sanford, Florida, home of Joe Woodard, killing his wife, Janise, and their infant son, he decided to rebuild a new home on the same lot. But his reconstruction came to a screeching halt when his HOA informed him that he'd positioned the new structure unacceptably and failed to achieve a perfect shingle match with his neighbors' homes. Threatened with a lawsuit, the grieving widower told a local reporter that he'd hoped to change things up to avoid "reliving" painful memories — but eventually capitulated to the unsympathetic HOA.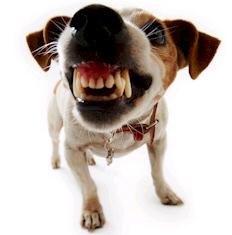 3. You Must Carry Your Dog at All Times
Pamela McMahan, a geriatric who walks with a cane, was fined $25 every time she failed to carry her cocker spaniel through the lobby of her Long Beach, California condominium, which stipulates that pets' feet must never touch the floor of common areas. "There are just too many things going on in the lobby," said Stormy Jech, the building's assistant property manager. "The dog might jump on someone or go to the bathroom." After racking up hundreds of dollars in fines, McMahan was forced to move.
4. Do Not Post a "For Sale" sign
When Denise Hicks placed a "For Sale" sign in front of her Lebanon, Tennessee, residence, the Spence Creek homeowners association quickly reprimanded her for a breach of contract, citing a rule prohibiting signs, banners or billboards. Ultimately, Hicks was forced to display her realtor's signs in her home's windows, hidden from view.
5. Do Not Offer Your Homeless Granddaughter Shelter
Assuming guardianship of their six-year-old granddaughter, Kimberly, after her drug-addict mother was ruled unfit, Jimmy and Judy Stuttler brought the child to live with them in their Clearwater, Florida, retirement village. Since Kimberly was not technically "over 55" or arguably "retired," the alarmed HOA tried to force the girl out. Attempting to move, the Stuttlers failed to sell their home even after slashing its price from $250,000 to $129,000 and were eventually sued by the HOA. Kimberley's fate is now in the hands of the courts.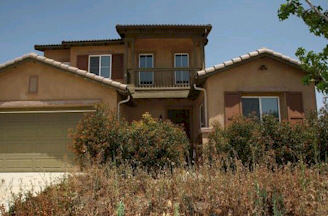 6. You Shall Maintain a Consistently Green Lawn
The Beacon Woods Civic Association in Bayonet Point, Florida, took 66-year old resident Joseph Prudente to court for failing to properly maintain his lawn after a $600-per-month increase to his adjustable rate mortgage threw him on hard times. Though Prudente was ultimately jailed for failing to resod his lawn, other members of the community took pity on the faulty landscaper, and paid for new sod, flowers, mulching, and functioning sprinklers. Their charity was enough to spring their elderly neighbor from the slammer, but Prudente still faces court and association fines.
7. No Smoking — Even in Your Own Bathroom
HOAs' ban on smoking in all public areas — including balconies, patios, courtyards, and swimming pool areas — has recently been extended into residents' homes. Citing the negative health effects of secondhand smoke, multiple court hearings have ruled in favor of HOAs. As Realty Times points out, "The Constitution does not guarantee Americans the right to smoke in their homes…."
What's really quite pathetic about these ridiculous rules is that 2,3 & 7 would apply to my own HOA.