Well at least there is snow on Sleeping Beauty's Castle. It's all part of the Christmas decor that is currently being put into place at Disneyland. Unfortunately it looks like I am not going to make it this year (have gone the last four years in a row). I'm still holding out that we might be able to get over there for a couple of days before the year ends, but we will see.
At any rate, here are some photos of the castle with snow with compliments from MousePlanet.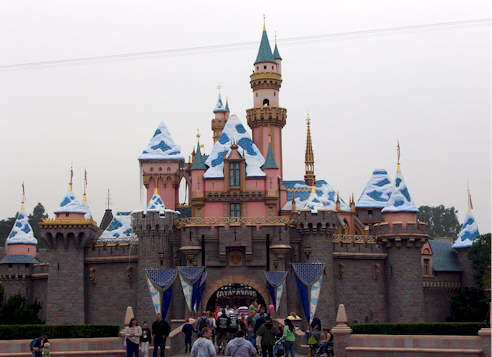 Snow blankets most of the castle spires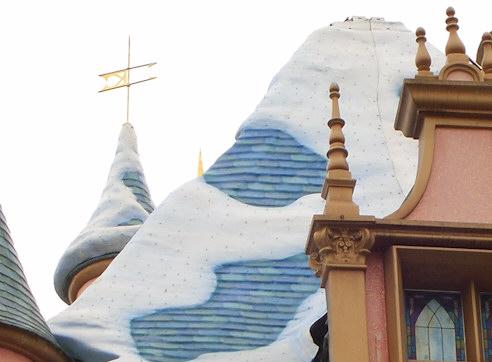 A closer look reveals tiny LEDs buried in the "snow."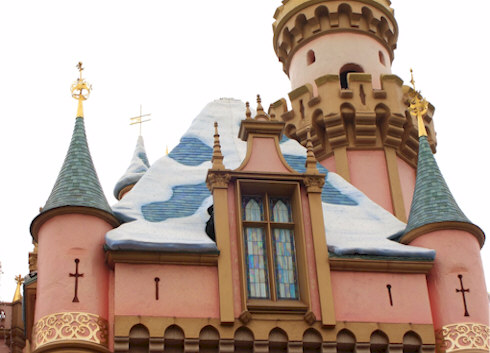 The covering is so well crafted that it's hard to tell that the "tiles"
are part of the wrap.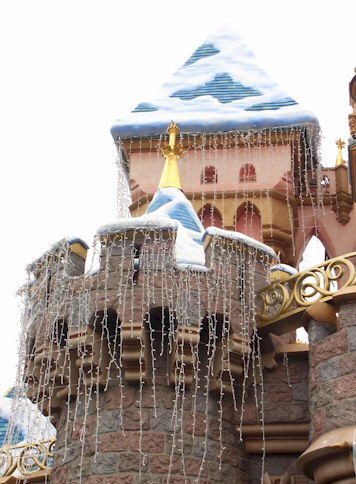 Strings of icicle lights hang from one of the towers.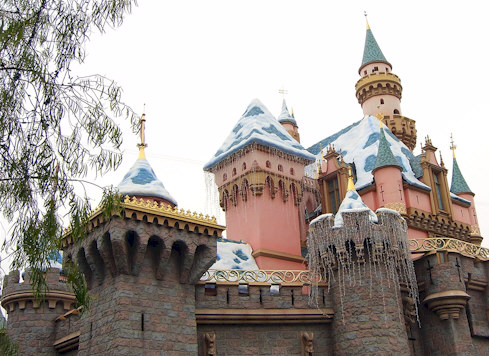 A side view of the castle decorations shows the full daytime effect.
All photos by MousePlanet's Adrienne Vincent-Phoenix..